This is the best ranch dressing recipe, period. It's very versatile. Dinosaur BBQ uses it for more than just salads. It's great as a dipping sauce for fried and grilled meats and veggies. They also use it as a sauce for their chicken sandwiches and fried green tomatoes. At home, I see it being used as a dip for Buffalo wings, fries and more. The options are limitless.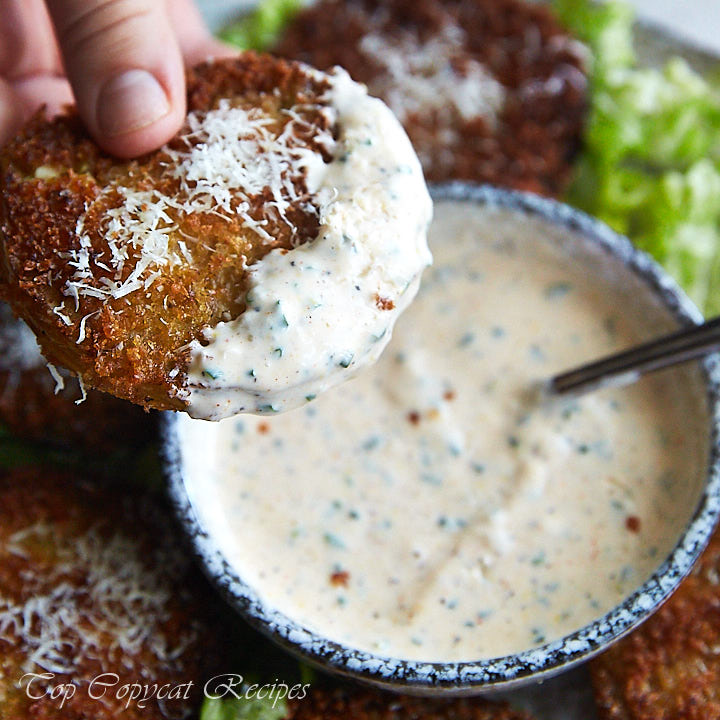 I first tried this ranch dressing at Dinosaur BBQ restaurant in Bufallo, NY served as a dipping sauce with their fried green tomatoes. Not being a big fan of ranch dressing, I did not expect much from it and was more interested in the fried tomatoes. I was pleasantly surprised. The fried tomatoes had a great flavor and were cooked to perfection. The sauce complemented them in the most subtle way, enhancing their flavor without taking anything away or overpowering them. I liked the slight kick from the cayenne pepper, the brightness from the red wine vinegar and slight pungency coming from the fresh garlic and chives.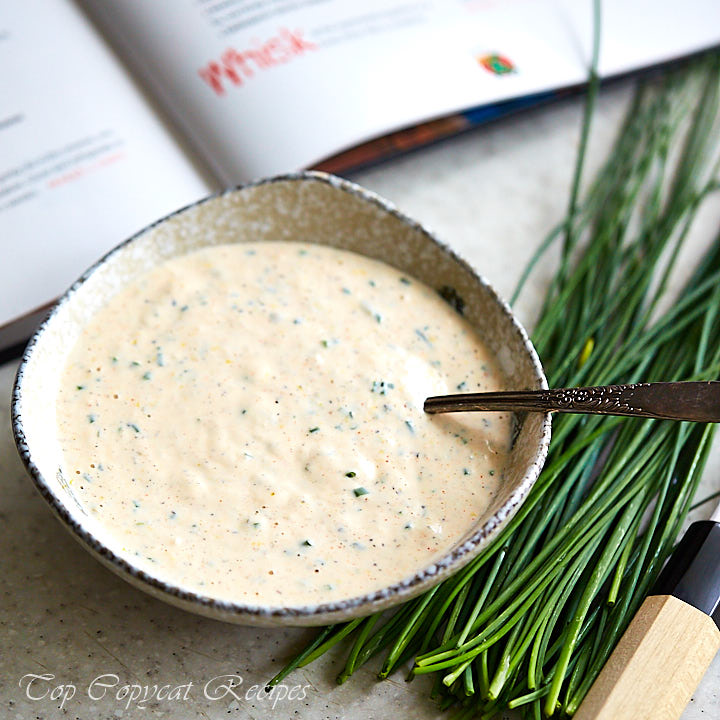 For best results use the best quality mayonnaise and buttermilk you can find. Try using kefir in place of buttermilk, I like it a lot and to me it tastes better.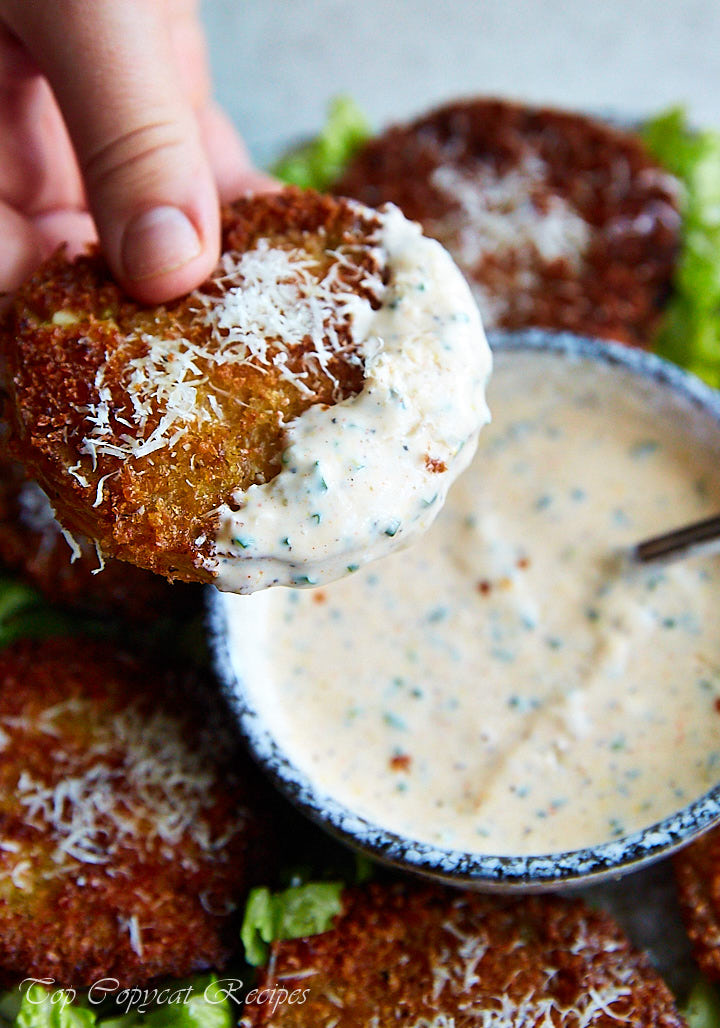 Every time I make this sauce it's never enough – people keep coming back and asking for more. Keep that in mind and keep the ingredients ready to whip up more if needed. Better yet, double the recipe if you expect a company and want everything to go without a hiccup.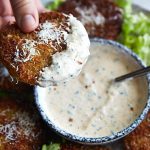 Dinosaur BBQ Cayenne Buttermilk Ranch Dressing Recipe
Ingredients
1 ¼

cups

mayonnaise

1

cup

buttermilk

1

Tbsp

red wine vinegar

2

tsp

minced garlic

¼

cup

finely chopped chives

1

Tbsp

lemon pepper

¼

cup

freshly grated Parmigiano-Reggiano cheese

1

tsp

kosher salt

1

tsp

Creole seasoning
Instructions
In a small bowl, whisk all of the ingredients together.

Place in an airtight container and store in a fridge until needed.