Chipotle guacamole is well-known, even famous if you will. Their secret is not some fancy or hard-to-get ingredients. Quite the opposite – their guacamole is very simple and easy to make. The secret is to use the right avocados and mash them to a very smooth consistency.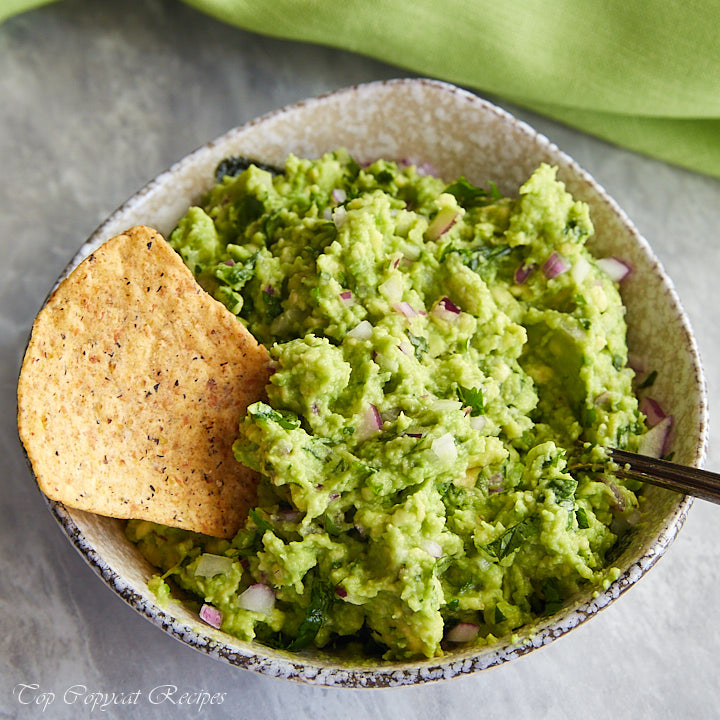 To replicate chipotle guacamole you must use Hass avocados. That's what they use. Hass avocados have a creamier texture compared to Florida avocados which don't have the same smooth mouth feel. You will get less fat using Florida avocados but you won't get the same texture.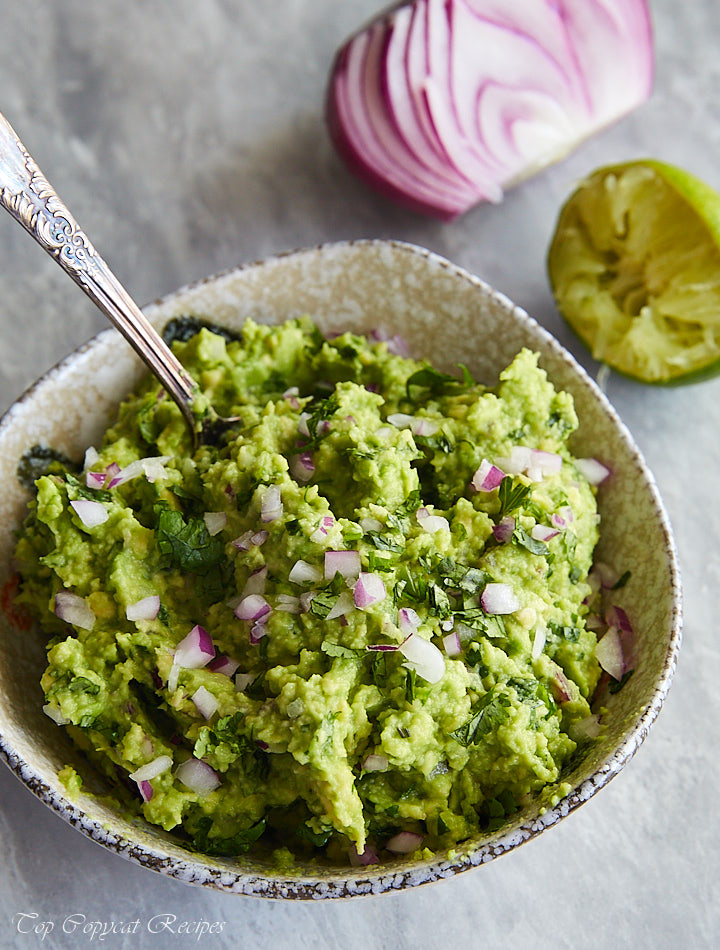 When buying avocados, pick the ones that have a nice dark green color and are firm but squishy if you press a little harder. Still not sure? Do the finger test. Bring the tip of your thumb to the tip of your middle finger. Now, touch the fleshy area beneath the thumb. That's about how a perfectly ripe avocado should feel. If you fail to pick perfectly ripe avocados – no problem. It takes a little bit of practice but once you know what a ripe avocado feels like you will know for the rest of your life. Remember though, it's better to pick an under-ripened avocado than to get an over-ripened one. A slightly too firm avocado will soften in a day or two. Over-ripened avocado's texture is a mush that doesn't taste good.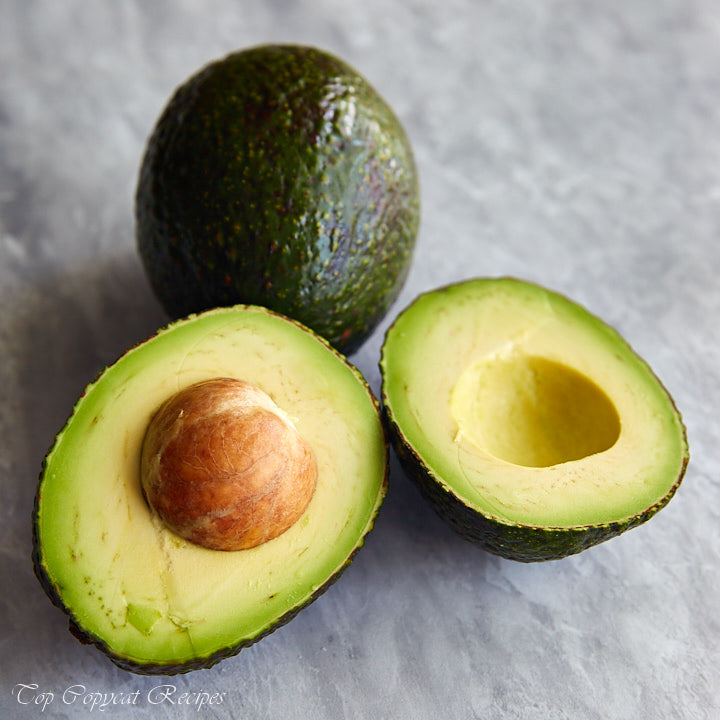 Recipe source: Chipotle.com.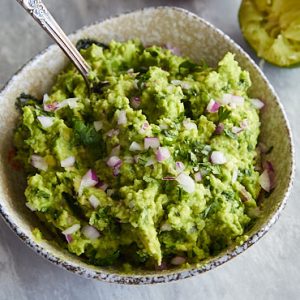 Chipotle Guacamole Recipe
Ingredients
2

ripe avocados

Hass is recommended

2

tsp

lime juice

1/4

cup

finely chopped red onion

2

Tbsp

cilantro

chopped

1/2

finely chopped jalapeño peppers

including seeds

1/4

tsp

kosher salt
Instructions
Cut the avocados in half, running a knife around the pit. Twist and pull the two halves apart. Gently remove the pit and discard. Scoop the avocados out form the shells and place in a medium bowl. Pour the lime juice over avocados and toss to coat.

Add the salt and, using a fork or a potato masher, mash until a creamy consistency is attained.

Add the the remaining ingredients and mix well.

Taste the guacamole and adjust seasonings if necessary.