Wendy's calls it a "signature rich and meaty Chili that's low in fat and high in fiber. Good taste and good feeling, too". Here is a copycat Wendy's chili recipe, originally proposed by Todd Wilbur, that will give you a taste that is pretty darn close to the original.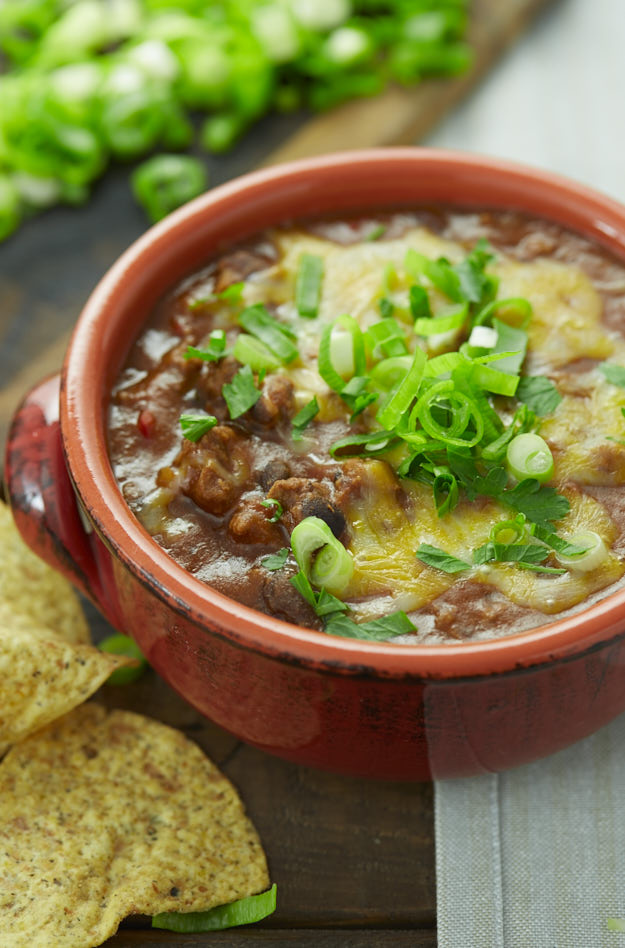 There is a lot of talk out there that Wendy's uses unused, old cooked beef patties to make its signature chili. According to those who work/worked there, yes, it is true. They say that those old and dry unused cooked beef patties are refrigerated and used to make chili the next morning. They are boiled before being added to the chili. This explains the 'low in fat' claim by Wendy's. If you really want to be true to the authentic recipe, make beef patties, grill them really well, then boil for 2o minutes or so before adding to the rest of the ingredients. This sure will kill a lot of flavor, so is not recommended.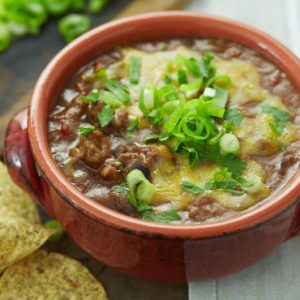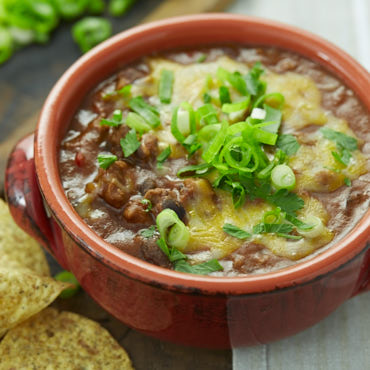 Copycat Wendy's Chili Recipe
Ingredients
2

pounds

ground beef

one 29-ounce can tomato sauce

one 29-ounce can kidney beans

with liquid

one 29-ounce can pinto beans

with liquid

1

cup

diced onion

1 medium onion

1/2

cup

diced green chili

2 chilies

1/4

cup

diced celery

1 stalk

3

medium tomatoes

chopped

2

teaspoons

cumin powder

3

tablespoons

chili powder

1 1/2

teaspoons

black pepper

2

teaspoons

salt

2

cups

water
Instructions
Make beef patties from ground beef and brown in a large skillet over medium-high heat, flipping once. The meat will brown much better if you brown it as patties as much less water will be released during browning.

Drain the fat from the meat and crumble it with a work into pea-size pieces.

In a large pot, combine the browned beef with the rest of the ingredients. Bring the pot to boil, lower the heat to low and simmer the chili for 2 to 3 hours, stirring every 15 minutes or so.
Notes
For spicier chili, add 1/2 teaspoon of cayenne pepper.
For much spicier chili, add 2-3 teaspoons of cayenne pepper.
For extreme real heat add 5-6 jalapeno or 1-2 red serrano peppers.
The chili can be frozen for up to 3 months if necessary.
Links:
Top Secret Recipes Version of Wendy's Chili by Todd Wilbur